Close x
Book Direct and Receive
Complimentary
Sparkling Hour
No Booking
Fees
Best Rate
Guaranteed
Meetings & Events
Meeting & Event Space at

Chamberlain West Hollywood

Chamberlain West Hollywood offers a unique collection of Los Angeles event spaces and venues for events for approximately 80 guests. The hotel's sophisticated décor, chic design touches, and elegant yet flexible spaces are ideal for meetings, small weddings, bridal celebrations, private parties, press events, trunk shows, castings, and more. Our dedicated Event Services team is on hand to provide superior planning and event execution, including A/V and tech requirements and creative menus by Executive Chef Henry Tapia.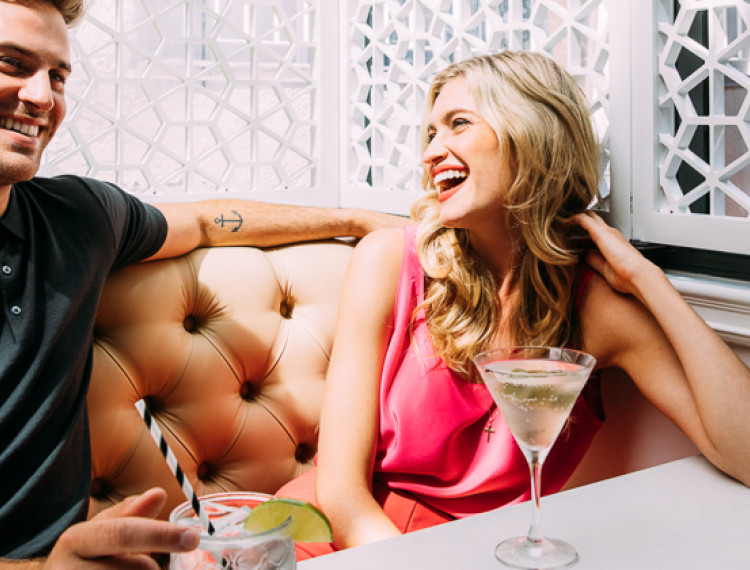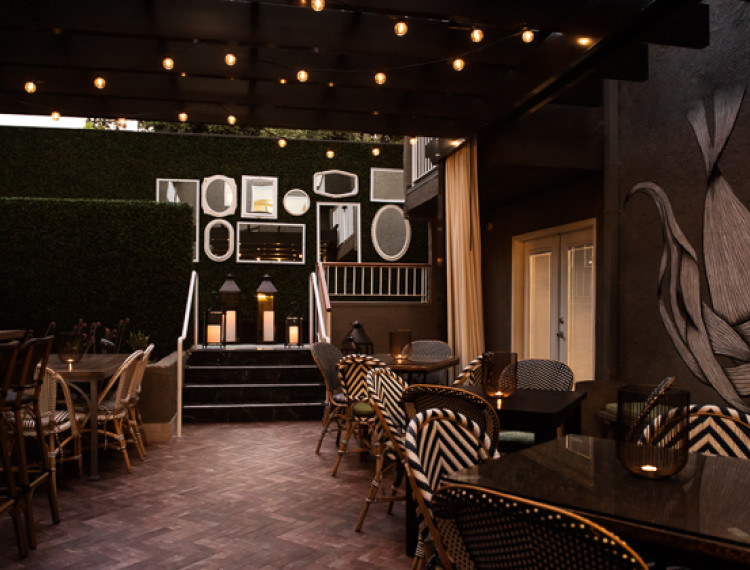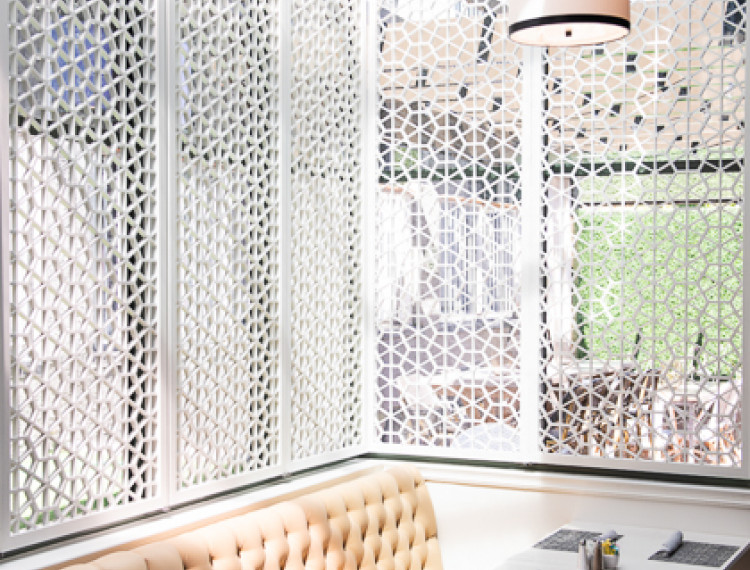 1
Hollywood Inspired Libations
Whether you gather on the outdoor garden patio for a few of our signature Fashionista cocktails or stake your claim to a seat at the bar for a late afternoon glass of pinot noir, Fits is the ideal place to enjoy a cocktail in the sophisticated elegance of the Chamberlain. In addition to Fits, Chamberlain West Hollywood offers exceptional rooftop dining with panoramic views of Los Angeles and the Hollywood Hills. This unique outdoor space, with its heated swimming pool and chic cabana, is the perfect place to unwind and dine on seasonal favorites from our room service menu.

The rooftop is open seasonally Wednesday through Sunday, noon to 8:30 PM. The cabana seats up to 35 guests and is available for rentals and private functions up to 10:30 PM.
Seasonal Concerts to Inspire Holiday Cheer
You know Christmas is near when the L.A.'s treasured Deck the Hall holiday tradition happens at Walt Disney Concert Hall.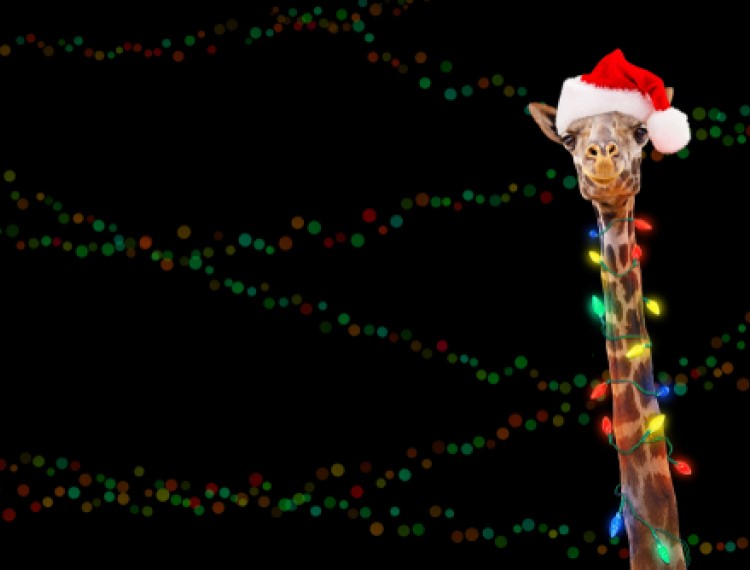 A Wild Winter Wonderland of Light
The season of indulgent sweets, ugly Christmas sweater parties, and holiday shopping is upon us, and the Los Angeles Zoo transforms into a magical wonderland to kick it all off.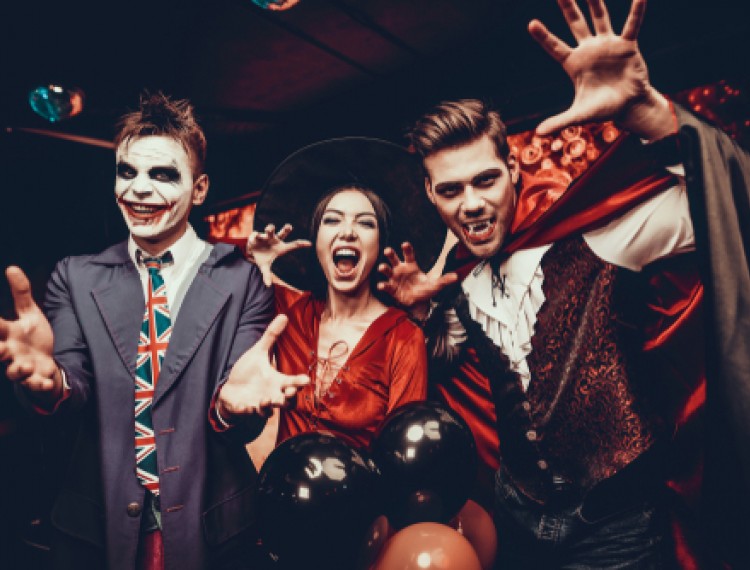 West Hollywood's Halloween Nights
If Halloween is about rocking parties, all-out costumes, and creepy convincing makeup, then there's no city that does it better than West Hollywood.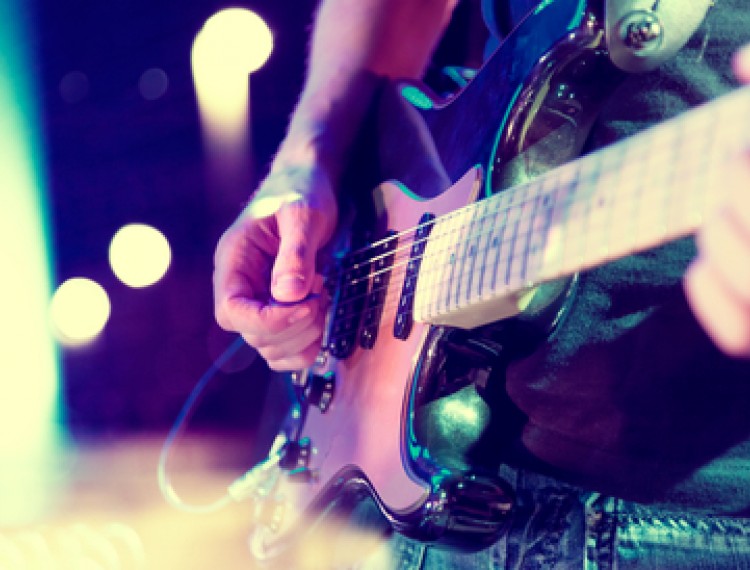 Here's to the Home of Hollywood's Music Moments
Hollywood may be the place that makes dreams a reality for inspiring stars of the silver screen, but its history is filled with moments that have put the spotlight on another kind of artist.
Find Your Inner LA Star in West Hollywood's Spas
When in West Hollywood, the best way to experience the star life is to put yourself in the spotlight with a day of pampering and relaxation.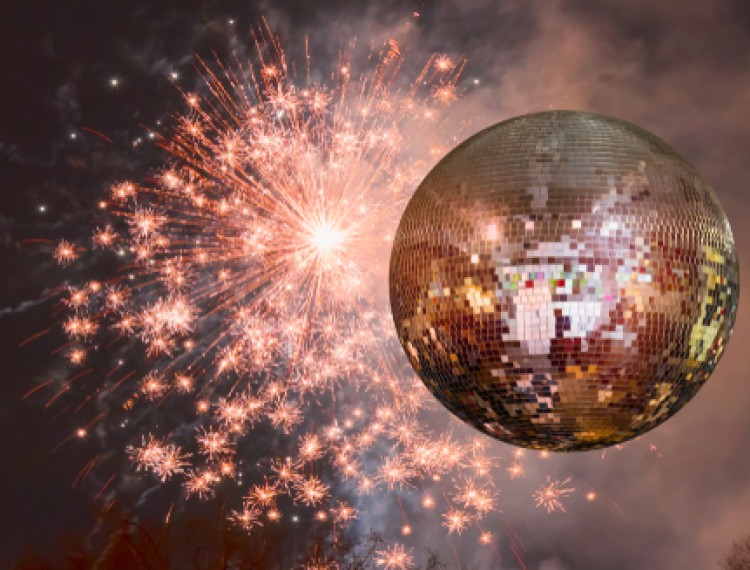 An Independence Day Disco Get Down
This Fourth, celebrate the land of the free and home of the brave with a disco fever in the heart of the American dream.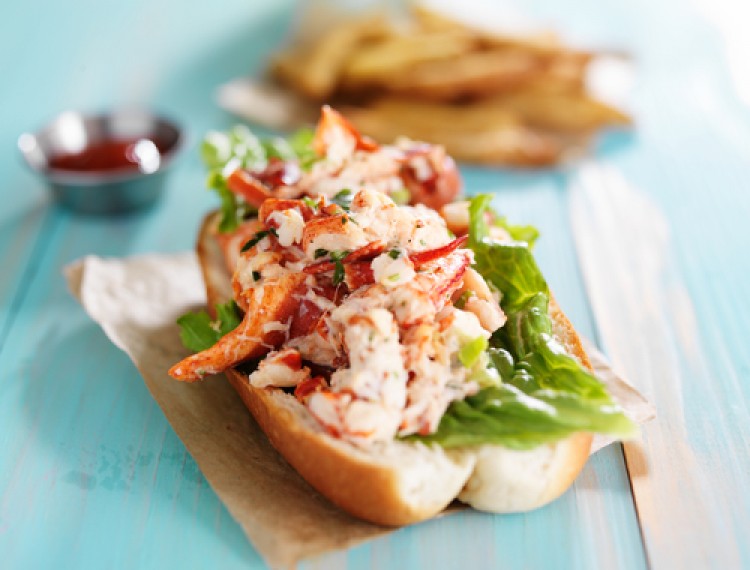 The City of Angel's Pacific Inspired Cuisine
Coastal living has its own culinary perks—namely, L.A.'s proximity to the Pacific and its first-rate fresh-caught seafood.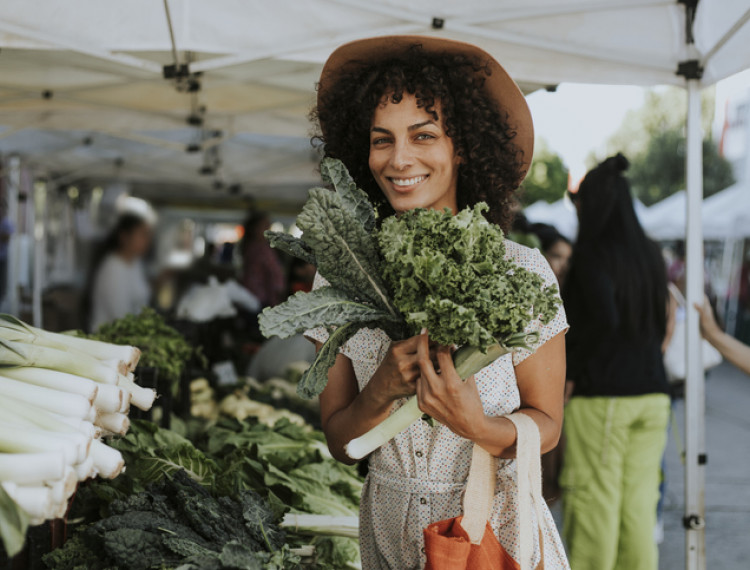 L.A.'s Original Market Movement
The booming years of Hollywood's Golden Age gave birth to the glitz and glam of its stars and a burgeoning street market.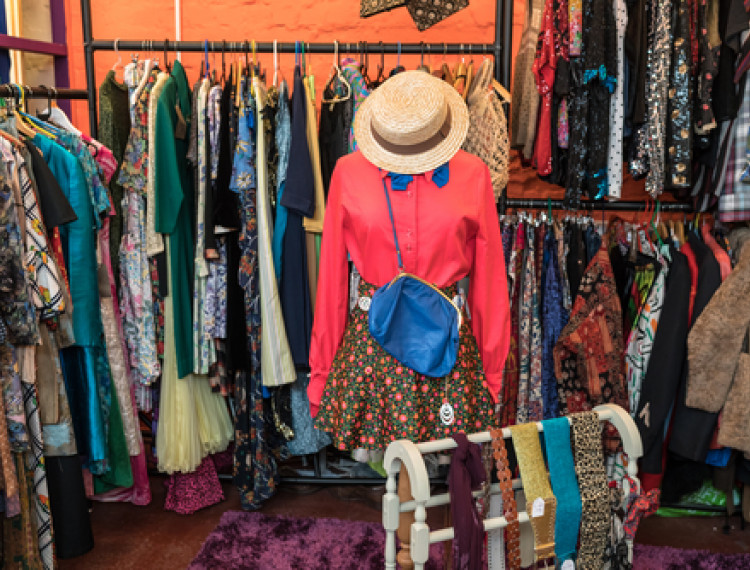 Spring Style in the City
When it comes to spring in the city, the best way to celebrate the new season is by browsing L.A.'s top shops.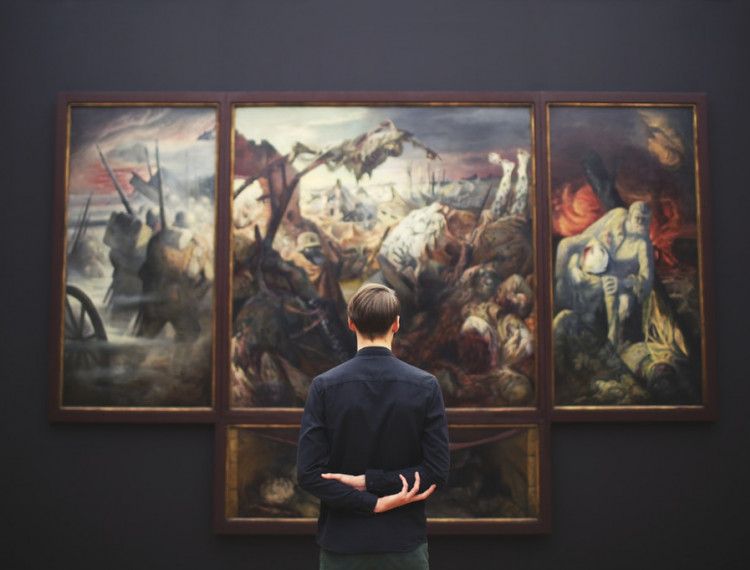 Hollywood's Tribute to Theater and the Arts
Hollywood just celebrated its largest event of the year: the Oscars. Step backstage to honor the arts with LA's best museum collections.
A West Hollywood Culinary Love Story
When it comes to the art of l'amour, it's best to follow the Europeans' lead. This month let them set the mood for a culinary experience of the senses for two.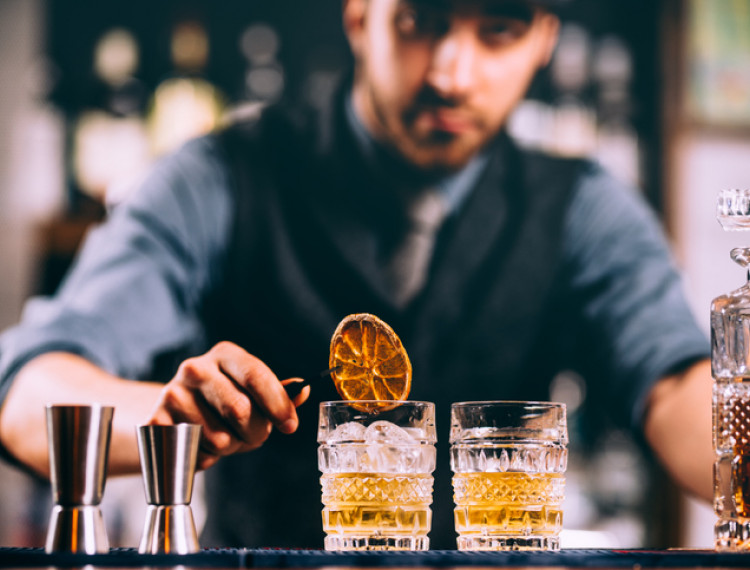 L.A.'s Legendary Libations
New Year's is one of the best excuses to explore Hollywood's bar scene. But there's no reason to only explore on New Year's. Here are some top spots for L.A.-style libations.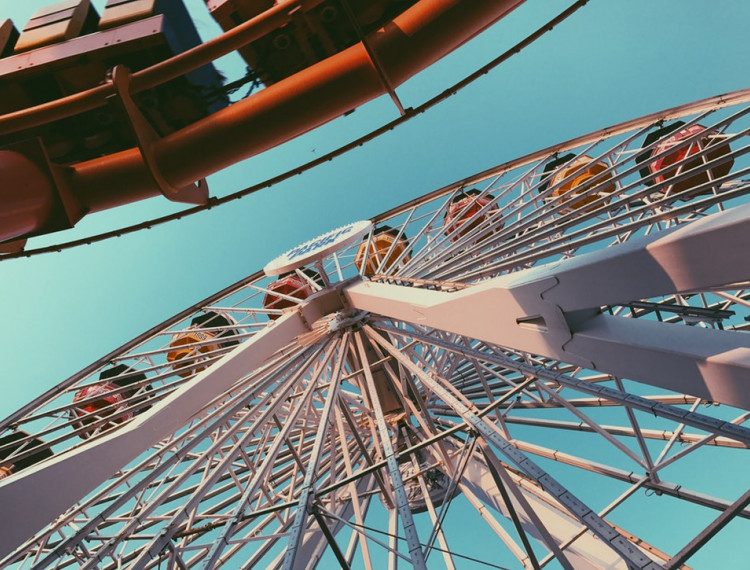 Celebrate the Season Seadragon Style at the Santa Monica Pier
The Santa Monica Pier has stood as a landmark for more than 100 years, beckoning all with its fresh sea breeze and California culture. Now, for the first time in over a decade, visitors can feel the excitement of the season as the Pier prepares for a spectacular holiday.
Browse Hollywood's Best Bookstores
Imagine lounging on a rooftop terrace—feet up and sweeping views of the city spread out around you. Melt into the moment even more with a book in hand from one of these must-see LA shops.
No Tricks, Just Cinematic Treats
Nobody does movies like Hollywood, and this month the City is offering up some fabulous flicks at a variety of venues – we have listed some of our favorites here.
Explore Marvels of Nature and Engineering at the California Science Center
At the California Science Center, the largest interactive science center anywhere on the West Coast, visitors can enjoy a stunning variety of fun and educational exhibits that will appeal to folks of all ages.
L.A.'s Finest Japanese Cuisine
If you're in the mood for upscale New American cuisine in an intimate Hollywood hideout, there's no better spot in L.A. than the Chamberlain's own Fits restaurant. But if you're after some top-notch Japanese fare, try these hot spots for the best sushi and sashimi in town.
Rev Up and Unwind at the Santa Monica Pier
What do the movies Quicksand, The Opposite of Sex, The Sting, A Night at the Roxbury, Forrest Gump, Iron Man, and Hanna Montana all have in common? If you said they all include scenes featuring the world-famous Santa Monica Pier, you are absolutely correct.
Hollywood or Hulywod: A Sign of the Times
Growing up, a lot of us here at Chamberlain thought of the famous Hollywood sign as something that had just always been there, as natural as the mountain beneath it. In fact, the sign originally went up in 1923—as a real estate advertisement.
A Trip Through Time on Sunset Boulevard with Philip Mershon
The Hollywood entertainment industry, infused with glamor, scandal, and revelation, comes to life in vibrant Technicolor detail with longtime Hollywood resident and historian Philip Mershon's one-of-a-kind walking tour down Sunset Boulevard.
Avalon Hollywood: The Best in L.A. Entertainment since 1927
When it comes to partying hard late into the night, Los Angeles has a club scene that rivals the best in the world, from Buenos Aires to Berlin to Bangkok. And for almost a century, Avalon Hollywood has been at the epicenter of cutting-edge L.A. entertainment.
Experience the Magic of Disney's Aladdin at the Hollywood Pantages Theatre
Founded in 1930 by vaudeville and motion-picture industry heavyweight Alexander Pantages, the Hollywood Pantages Theatre, just a short 20-minute drive from our hotel, offers guests the opportunity to see the very best of Broadway right here in Los Angeles.
Book Soup: A Cultural Hub of West Hollywood
Hollywood is not often thought of as a mecca for literary aficionados, but that's exactly what you'll find at Book Soup, a one-of-a-kind independent bookstore located on Sunset Boulevard, just a quarter mile from our hotel.
Luzia: A Dreamscape of Light and Rain
Founded in 1984 by street performers Gilles Ste-Croix and Guy Laliberté, the Montreal-based Cirque du Soleil is now arguably the world's preeminent circus troupe, with nearly two dozen unique shows on six continents.
Drive into Holiday Cheer on L.A.'s Christmas Tree Lane
'Tis the season for New Englanders to sing that the weather outside is frightful, but here in L.A., even the cool December nights are pretty mild, meaning you can enjoy a romantic twilight stroll without breaking out the parkas. That's not to say our city lacks the holiday spirit, though.
Movies and More at The Downtown Independent
At a time when it seems like every mom-and-pop venue under the sun is being swallowed up by massive corporate behemoths, we're very happy that we can still direct our guests to some of the finest independent cinemas Hollywood has been lucky enough to host over the years.
Bavaria Comes to Southern California
We may be half a world away from Bavaria here on the west coast, but you wouldn't know it at Southern California's oldest Oktoberfest, which runs from now all the way through October 28 at Alpine Village in Torrence, just a short drive from our West Hollywood hotel.
See the Human Body as Never Before at the California Science Center
As the largest interactive science center on the West Coast, the California Science Center offers a wide array of permanent exhibits to delight visitors of all ages.
West Hollywood's Best Sushi and Sashimi
For classic American cuisine infused with European elegance, you can't top the Chamberlain's own intimate and sophisticated Bistro. But for those times you find yourself craving the delicate flavors of sushi and sashimi, we recommend the following LA hot spots.
Summer Fun at the Santa Monica Pier
One of California's most iconic locales, the Santa Monica Pier has been featured in countless movies and television shows. And with the wide array of entertainment available there, it's definitely worth the short 25-minute drive from the Chamberlain Hotel.
What's Your Sign?
Few sites are as iconic as the Hollywood sign that adorns Mount Lee. The sign, however, was not always as pristine as what you see today.
A History in Pictures
For a first-time visitor to L.A., it's easy to get overwhelmed by all the Hollywood tours on offer, and longtime residents are usually jaded by the idea of listening to some hack point out names on the Walk of Fame. But there is one tour we do recommend.
A Night of Delight in the City of Angels
As any LA club-goer knows, at night the City of Angels becomes a city of diabolical delights. If you're in the mood for beautiful people lost in pulse-pumping music on the craziest dance floors, you need to get out to Avalon Hollywood.
The Leafy Way Hollywood Got its Name
It's a holiday that, at least in theory, marks the emergence of spring.
Places to Eat Your Heart Out in LA
Light up your valentine's smile when you reserve a candlelit dinner.
The Perfect Cup of Coffee Is Just Around the Corner
Looking for the equivalent of your neighborhood coffee shop? Look no further than Coffee Commissary, a favorite of locals and travelers, which has received rave reviews from publications like KCET Food, The Daily Candy, Food GPS and The New York Times.