Close x
Book Direct and Receive
Complimentary
Sparkling Hour
No Booking
Fees
Best Rate
Guaranteed

Savor Our Exclusive

Culinary Style

Chamberlain West Hollywood is pleased to present our brand new restaurant created for the exclusive use of our guests, Fits. Inspired by OLS Hotels & Resorts founder, John Fitts, as well as the fashion industry, the sleek and intimate Fits evokes the feeling of a cozy Hollywood hideout, complete with a stylish garden patio. Here, you can mix, mingle, and taste the local ingredients and flavors of Executive Chef Henry Tapia's upscale spin on New American cuisine.
Breakfast all day from: 6:30am – 10:00pm
Lunch: 11:00am – 5:00pm
Dinner: 5:00pm – 10:30pm
In room dining: 6:30am - 10:30pm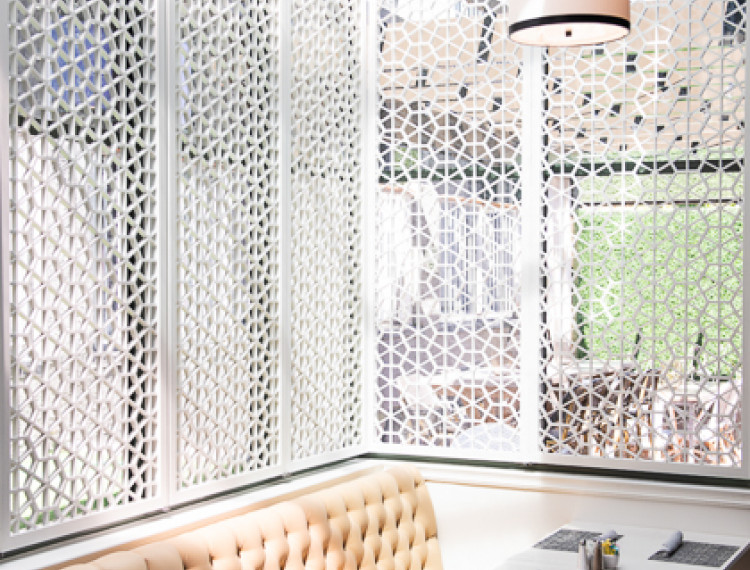 Hollywood Inspired Libations
Whether you gather on the outdoor garden patio for a few of our signature Fashionista cocktails or stake your claim to a seat at the bar for a late afternoon glass of pinot noir, Fits is the ideal place to enjoy a cocktail in the sophisticated elegance of the Chamberlain. In addition to Fits, Chamberlain West Hollywood offers exceptional rooftop dining with panoramic views of Los Angeles and the Hollywood Hills. This unique outdoor space, with its heated swimming pool and chic cabana, is the perfect place to unwind and dine on seasonal favorites from our room service menu.

The rooftop is open seasonally Wednesday through Sunday, noon to 8:30 PM. The cabana seats up to 35 guests and is available for rentals and private functions up to 10:30 PM.
Experience with the Chef
Detailed, decadent, and delicious – that's what you can expect from this month's Experience with the Chef, a new dining series brought to you by Grafton on Sunset. Join Los Angeles native, Executive Chef Henry Tapia, for an exclusive food and wine pairing at the Chef's Table and enjoy fresh, flavorful dishes inspired by his life.
Join Chef Henry Tapia, the first Monday of the month at 7 pm, for a unique culinary experience.
Call to Reserve 877.686.2082